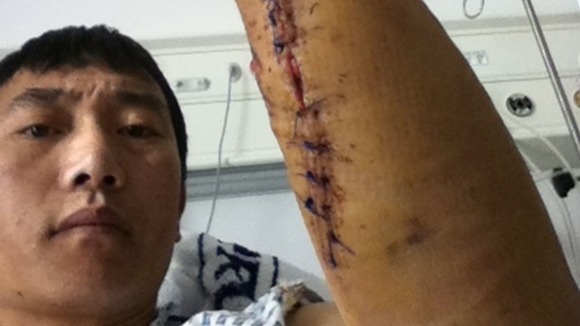 A former Gurkha soldier has spoken about the moment he fought off a robber - with a six inch knife buried in his arm.
Taitex Phlamaccha, who is a karate and taekwondo expert, was attacked as he walked through Maidstone after taking money from a cashpoint machine.
During a struggle he was stabbed in the arm - but still managed to detain his attacker until the police arrived.