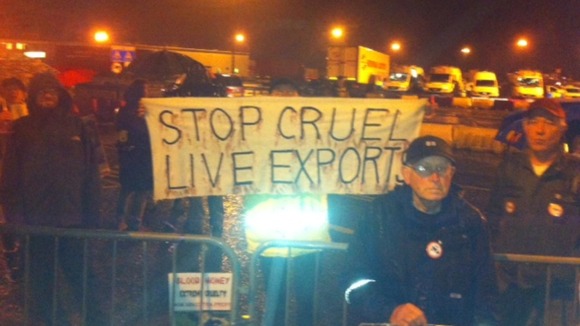 Animal rights campaigners are gathering in Ramsgate in preparation for the first shipment of sheep since a ban on live animal exports was overturned.
The companies behind the exports won a High Court challenge earlier this week, saying Thanet District Council had no right to outlaw the practice.
First trucks to arrive with sheep and lambs expected around now.