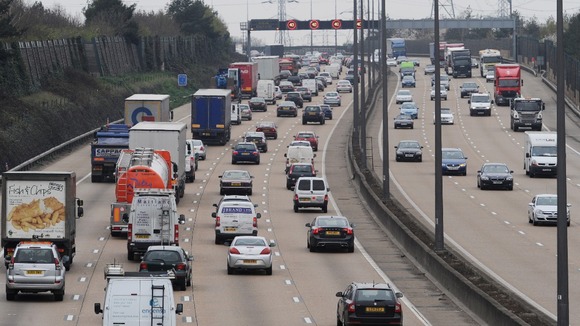 The Association of British Drivers (ABD) has waded into a safety row over plans to remove the hard shoulder on the M25 between Kent and Surrey, saying it's "an accident waiting to happen".
The £175million Highway Agency scheme to ease congestion would make the hard shoulder an extra lane for traffic - with refuge areas every two and a half kilometres between junction five and junction seven.
"The hard shoulder is a long established, well recognised safe haven in case of breakdowns or accidents," said Ian Taylor, spokesman for the ABD.
"Plans to replace the hard shoulder with refuges 2500 feet apart are an accident waiting to happen.
"We also condemn plans to install speed cameras at these junctions to vary the speed limit at busy periods. The war on the motorist continues unabated."