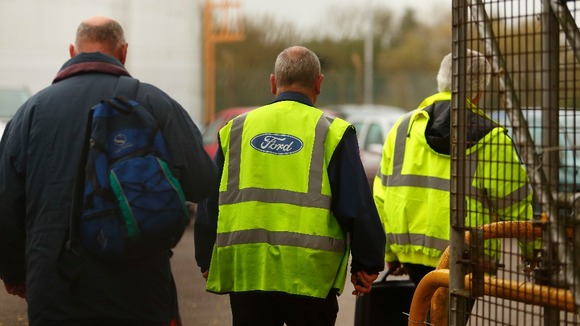 Car giant Ford has been attacked by unions after announcing plans to close its Transit van factory in Southampton and stamping and tooling site in Dagenham with the total loss of around 1,400 jobs.
The grim news was given to union chiefs and workers at meetings with the company.
It was described as "devastating" by officials, and workers at Southampton were sent home for the day.
Unite general secretary Len McCluskey accused Ford of betraying its workforce and said the announcement had been handled "disgracefully".
He added: "Only a few months ago Ford was promising staff a new Transit model for Southampton in 2014. The planned closures will really hurt the local economies and the supply chain will be badly hit - up to 10,000 jobs could be at risk."
Justin Bowden, national officer of the GMB union, said: "This is devastating news for the workers in Southampton and Dagenham and is very bad news for UK manufacturing.
"Ford's track record in Britain is one of broken promises and factory closures. There will be a feeling of shock and anger, and Ford's commitment on investment will cut little ice."
Ford said its UK operations will remain a centre of excellence for powertrain development and production, including plans to add a new generation two-litre diesel engine in Dagenham to power Ford vehicles from 2016.