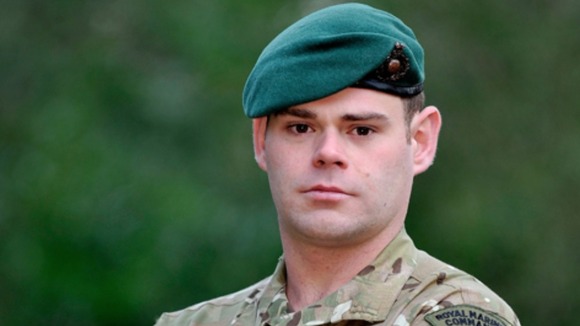 A Royal Marine who was killed in Afghanistan has been described by his commanding officer as "one of the best."
Corporal David O'Connor, of 40 Commando, after being injured on patrol with C Company in the Nahr-e Saraj district of Helmand province on Wednesday.
Cpl O'Connor, who lived in Havant, Hampshire, was deployed to Afghanistan at the end of September.
A statement released by his family said: "David's family and friends are greatly saddened by his loss and hope to be left to grieve privately."
Lieutenant Colonel Matt Jackson, Royal Marines, Commanding Officer, 40 Commando Royal Marines said Cpl O'Connor "was loved and respected by those around him and was relentless in the pursuit of excellence in his duties."