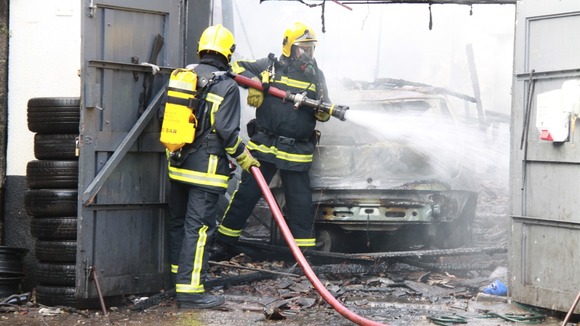 Firefighters have today acted quickly to contain and extinguish a car workshop fire on Portswood Road, Southampton.
Over 30 firefighters attended the single-storey building fire and worked hard to contain and extinguish the blaze which contained several cylinders of mixed contents.
The cylinders were removed and cooled by fire service personnel.
Commercial and residential premises that are close to the garage were evacuate by fire crews as a precaution measure.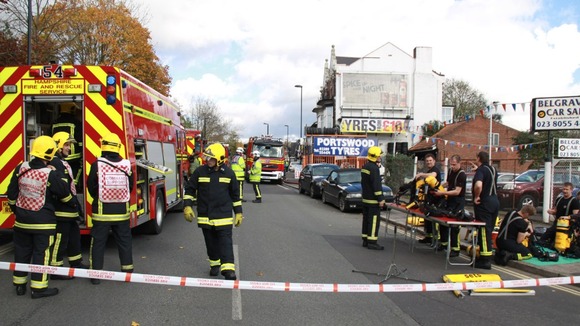 Station Manager, Mark Ravan, said: "The owner of the garage was quick to inform both the Police and Hampshire Fire of the incident. Crews worked hard to contain the fire and are now in the phase of returning the area back to normal."