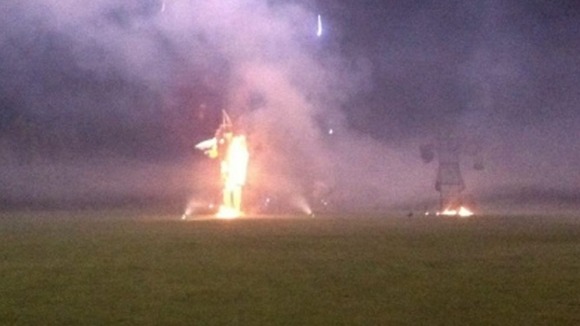 A nine metre effigy of disgraced American cyclist Lance Armstrong has gone up in flames at a firework display in Kent.
The model of Armstrong, who was stripped of his seven Tour de France titles for doping offences, was torched in Edenbridge.
Thousands of people watched the event this evening.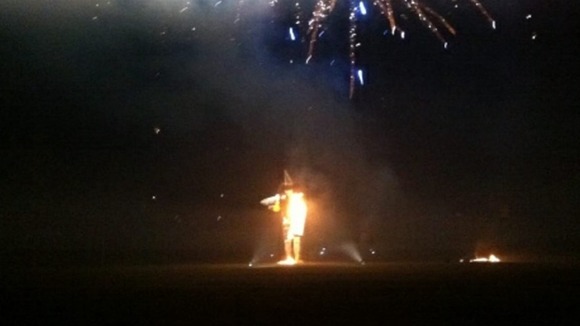 Each year a celebrity who has hit the headlines for the wrong reasons is chosen as the effigy and becomes the bonfire guy.