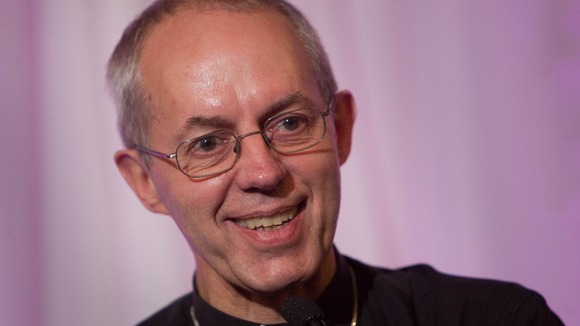 The incoming Archbishop of Canterbury has taken one of the country's most senior bankers to task over his industry's social role.
Justin Welby accused Royal Bank of Scotland boss Stephen Hester of resorting to "motherhood and apple pie" responses as he grilled him on the financial giant's "duty to society".
The exchanges came as Mr Hester and other bank chiefs gave evidence to the parliamentary commission on banking standards.
Mr Welby, Bishop of Durham until he formally succeeds Rowan Williams next year, raised previous evidence from senior Bank of England official Andy Haldane indicating that financial institutions did not create economies of scale once they reached a certain size, but sucked in talent and capital.
He challenged Mr Hester on why he had not made any references to state-controlled RBS's wider duties to society, even though the whole country suffered due to the credit crunch.
"What is the duty of an enormous bank like yours, approaching 100% of GDP, well into the hundreds of billions of pounds, what is your duty to society, and why didn't you mention it?" Mr Welby said.
Mr Hester replied: "I think that any big company, whether a bank or a big large company, if you are good, part of what you are doing is you are a good citizen.
"You are a positive contributor to society."