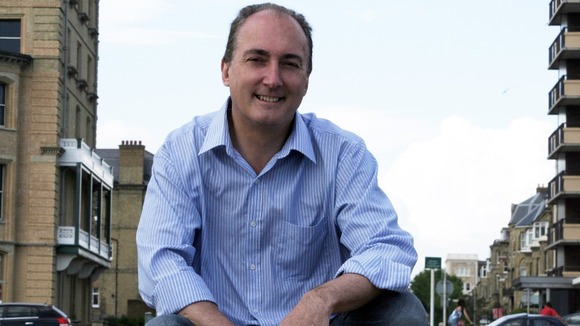 Mike Weatherley, the Conservative MP for Hove and Portslade, has labelled his attackers "pro-squatter thugs" after an incident at the University of Sussex this afternoon.
The MP said he was invited by students to talk about his involvement in changing the law to criminalise squatting.
However, just before the debate was to start, a "large mob of non-students surrounded Mike and threatened him," he said.
Security officials barricaded the MP and his staff into a room until police arrived.
Mr Weatherley said: "It's absolutely outrageous that a peaceful event such as this should be hijacked by a group of violent thugs. As soon as I walked in to the lecture theatre someone attempted to punch me.
"The event was immediately abandoned, but as we tried to leave, rocks were hurled, and two female members of my staff were injured.
"The squatters have regularly attempted to stop free speech from taking place for the precise reason that they cannot justify their criminal behaviour."
Sussex University said: "We are appalled to hear that Mike Weatherley was prevented from speaking on campus by a group of protestors - not our students."