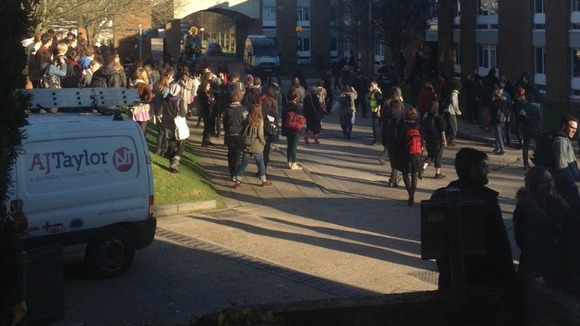 Mike Weatherley, MP for Hove and Portslade, was invited on to campus by the Conservative Society at the University of Sussex, to debate the new law that makes it a criminal offence to squat in residential properties. Mr Weatherly was instrumental in the introduction of the law.
Mr Weatherley was due to speak this lunchtime at the Asa Briggs Lecture Theatre in a debate open to all our students. He was due to discuss why he supported the new law and to discuss the opposition it has faced.
A violent protest prevented the event from taking place.
The University's response to these events is: "We are appalled to hear that Mike Weatherley was prevented from speaking on campus by a group of protestors.
"We believe that the violent disruption was led by activist protestors from outside of the University, not by our students.
"We maintain a policy of freedom of speech on campus that is fundamental to the nature of academic institutions.
"It is a very positive aspect of British society that individuals responsible for important aspects of public life are willing to debate and discuss their actions and approaches.
"We successfully hold talks on campus from a wide range of people. Where protests have taken place in the past, they have been conducted in a peaceful way.
"We had appropriate security measures in place to protect our students and visitors as a matter of contingency - and we were able to put those into effect in this case.
"We are giving help and support to the police over the incident, and if there is any evidence of violent actions by our students we would of course provide that to them.
"We deeply regret that Mr Weatherley was not only unable to give his talk, depriving him and our students of any chance to discuss the issues concerned, but that he was prevented from doing so in such an aggressive manner.
"We also deeply regret the distress caused to Mr Weatherley and his staff as visitors to our campus, and the distress to our students who were involved in organising the talk."