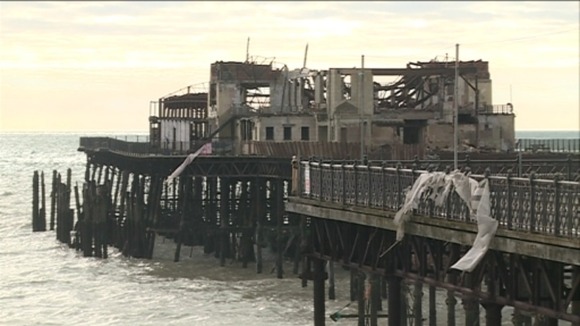 Hastings Pier could be restored soon after an £11.4 million pound grant from the Heritage Lottery Fund.
A total of £13.9 million is needed to rennovate the structure which has fallen into disrepair after a collapse and a fire. The Hastings Pier and White Rock Trust (HPWRT) says it's hoping the structure will be reopened by the end of 2014.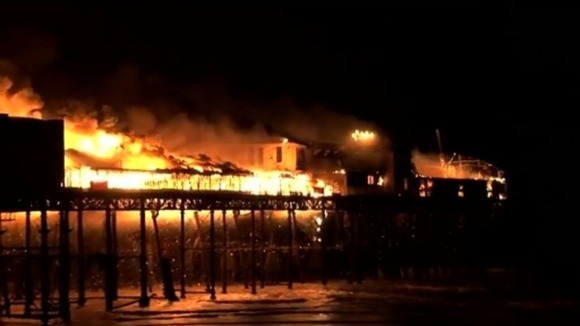 Simon Opie, the Chief Executive of HPWRT said: "This is a brilliant decision by the Heritage Lottery Fund for the future of the Pier and Hastings. The commitment & support of everyone involved has been crucial to this success and the Trust is indebted to a great many people & organisations.
"We will continue to rely on this support and enthusiasm as the project moves to its next, exciting phase. We now need to put everything in place to enable us to start work on the Pier in spring next year, and we will be setting out our plans for this shortly."
While Councillor Peter Chowney, Deputy Leader, Hastings Borough Council said: "It's excellent news for the pier and for Hastings as a whole. this is out most important regeneration project and we're all pleased it's finally going to happen."