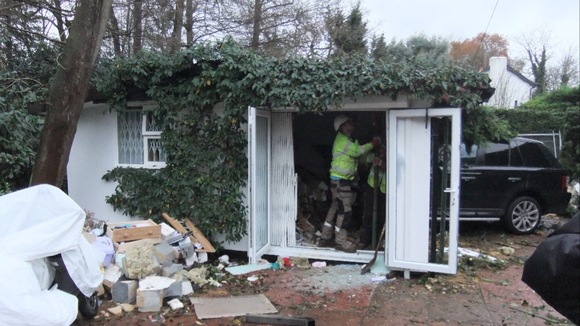 A young mother and her three-month-old baby have been rescued alive and well after a car crashed into their bedroom in Ascot this morning.
Described as a having had a "miraculous escape" by Station Manager Adam Stevens, the woman and her child were found by firefighters and ambulance crews, who had to tunnel through the wreckage of the partially collapsed bungalow to find them.
They were discovered amongst the wreckage, trapped under the front of the vehicle and the bed.
Both were taken to hospital but it is believed they did not suffered serious injuries.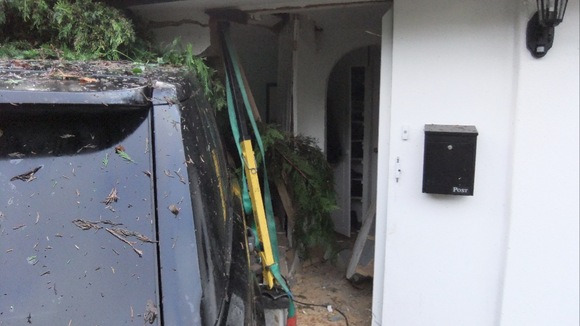 The woman's father, who had also been in the house, had managed to climb through a kitchen window after the Range Rover hit the house, and call the emergency services.
Royal Berkshire Fire and Rescue Service (RBFRS) was called at 7.55am and sent two appliances, from Bracknell and Windsor.
Surrey Fire and Rescue sent two fire engines to the scene, from Egham and Camberley.
The RBFRS Heavy Rescue Unit and multi-role command vehicle from Dee Road, Reading, were also mobilised but were not required.