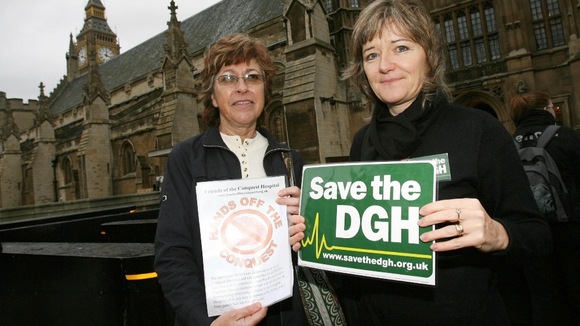 A decision is likely to be made today on the future of hospitals in East Sussex.
A public meeting will be held tonight to discuss controversial changes to Eastbourne District General Hospital (DGH) and the Conquest Hospital in St Leonards, but it's thought the NHS Sussex board will decide this lunchtime how it will centralise services.
East Sussex Healthcare NHS Trust is proposing changes that will mean urgent and high risk orthopaedic surgery will no longer be carried out in Eastbourne. Critically ill patients will instead have to travel to St Leonards.
Stroke services will also be centralised at the DGH.
All three services are currently available at both hospitals but health bosses say they must be based on just one site to sustain them and provide expert care.
Campaigners say lives will be put at risk and the changes will put other services like maternity under threat.
The public meeting at Eastbourne Town Hall is being organised by the Save the DGH campaign and is supported by the town's MP Stephen Lloyd.