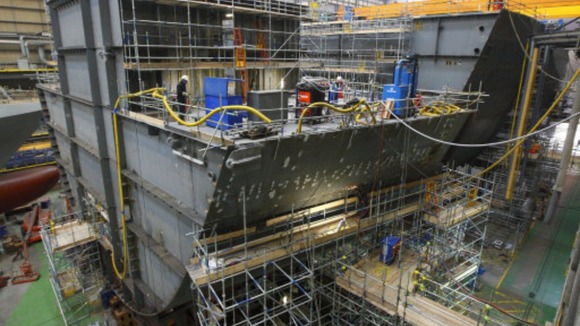 A decision over the future of the BAE Systems shipyard in Portsmouth is expected before Christmas.
In a Sunday newspaper interview, Nigel Whitehead, the UK chief executive of BAE said the defence company expected "a reduction in footprint" with one of Britain's three major shipyards likely to close.
3,000 people work at the site in Portsmouth. BAE Systems also has two bases in Glasgow, at Govan and Scotstoun. The Navy's base at Portsmouth, where BAE also does repairs, is not at risk.