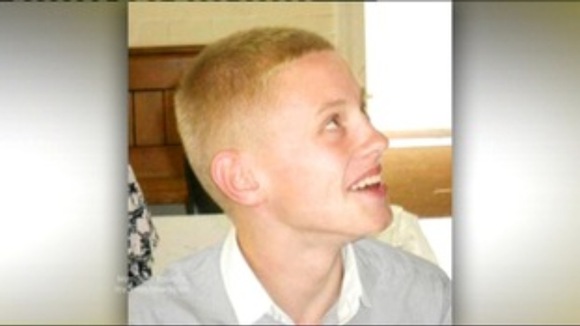 The death of a 16-year-old Dorset schoolboy after being hit by a hockey ball thrown by another pupil was a tragic accident, an inquest jury has found.
Kyle Rees was hit on the head at close range and with full force by the practice ball in the playground of Portchester School in Bournemouth, thrown by a friend as boys threw balls and other objects at each other in a "playful ball fight".
In a statement for the school, Debbie Godfrey-Phaure, executive headteacher of Avonbourne Trust, said: "Everyone at the school was devastated when Kyle died.
"And we want to assure his family that he will not be forgotten and we will always be here for them.
"The school takes its duty of care towards all our children very seriously and always will.
"Kyle's memory will live on at the school. We have installed a memorial bench and an annual award for 'promise in sport' has been renamed the Kyle Rees Award.
"He was a very popular young man with an infectious personality that will remain in the memory of all who had the pleasure of knowing him. Kyle was also an extremely talented cook and showed so much promise.
"This was an awful, tragic event and I want to reassure Kyle's mum and dad that staff who personally knew him were with him all the time, no one ever left his side – right up to when he was taken into hospital and his mum could be there. We were there talking to him and holding his hand.
"Some of our students, who were Kyle's closest friends, wanted to show their thanks to Southampton General Hospital's Paediatric Intensive Care Unit, which cared for Kyle.
"They have been raising hundreds of pounds by selling special tribute wristbands.
"When something like this happens in any community you become acutely aware of how precious life is. But the unique preciousness of a young life is something that will never be forgotten by any of us who have been touched by Kyle's tragic passing."