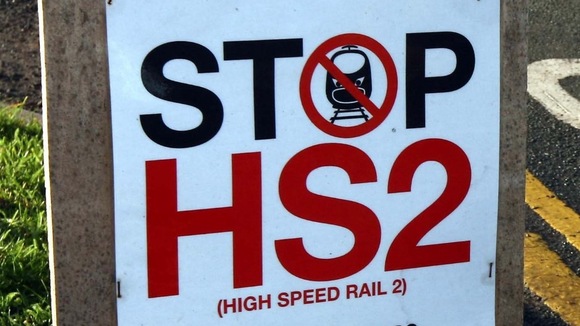 Groups seeking to stop the Government's HS2 high-speed rail scheme from London to Birmingham are taking their fight to the High Court today.
The first of a series of legal challenges to the £34 billion project are due to begin and will go on for several days.
If the judicial reviews are successful, the Government might have to run its HS2 consultation process again, potentially delaying the project by up to two years.
A decision on the reviews may not come for several weeks.
The first phase of HS2 would see a new, high-speed railway line running through Tory heartlands from London to Birmingham.
Many residents' groups and some councils bitterly oppose it, but supporters point out the benefits a reduction in journey times between the UK's two biggest cities could bring.
Two of the legal challenges are being brought by the HS2 Action Alliance concerning alleged environmental and compensation consultation failings.
Another challenge comes from 51m, an alliance of councils opposing HS2 which includes Buckinghamshire County Council and Warwickshire County Council.
The High Court will also hear challenges from the Heathrow Hub group and from Aylesbury Golf Club in Buckinghamshire.
A Department for Transport spokesman said: "HS2 will bring cities closer together, drive regeneration, tackle overcrowding and stimulate economic growth.
"While it would not be appropriate to comment on the specific claims, the Government is confident that the decisions on HS2 have been taken lawfully and fairly and it is vigorously defending these legal challenges."