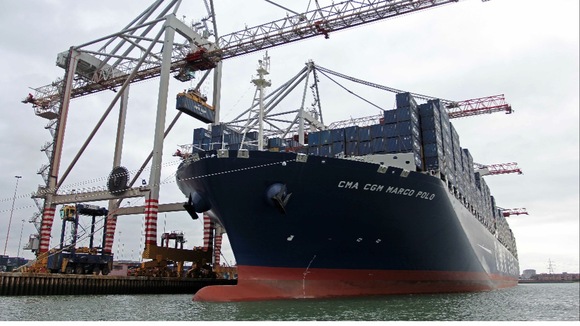 Southampton Port has marked a milestone delivery with the arrival of the world's largest container vessel, the CMA CGM Marco Polo.
Commissioned last month, the vessel has a capacity of 16,020 TEU (twenty foot-equivalent units), is 54m wide and 396m long, making it 51m larger than the Queen Mary 2.
Chris Lewis, managing director, DP World Southampton, said "With the container industry changing, these new giants of the sea will soon be regulars at the terminal and we are ready and waiting with a highly motivated workforce whose 'can-do' culture is inspirational."
It's thought that among the ships cargo are tonnes of Christmas products, ready for shop shelves.