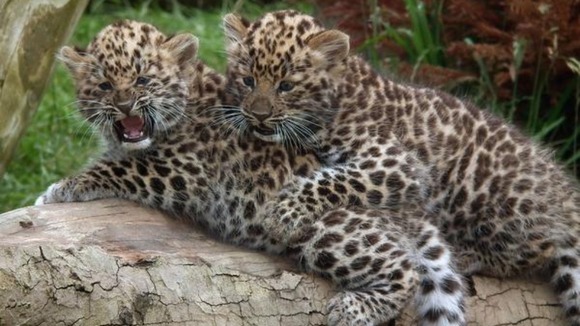 Two rare baby leopards born at a Kent Wildlife Sanctuary have been named, thanks to Meridian viewers. Following an appeal for suggestions, staff at the Wildlife Heritage Foundation in Smarden chose from hundreds of options.
They've called the female Amur cub Zeya and the boy, Manchurian. Both names are linked to the region in Russia where the leopards originate from.
There were some more wacky suggestions, though, from Fred-eater and Sang-eater to Chip and Dale. But we think these ones suit them.