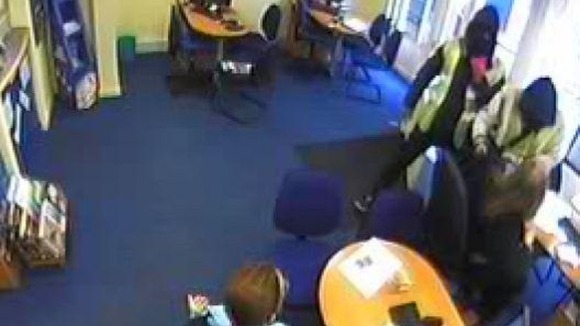 Two ment threatened staff with a gun and stole money and travellers' cheques from a travel agency in Sandwich.
It's thought the men, who were wearing high visibility tabards, were in the town for several hours prior to the robbery.
Kent Police has released CCTV images of the suspects, after the theft on 10th December 2012.