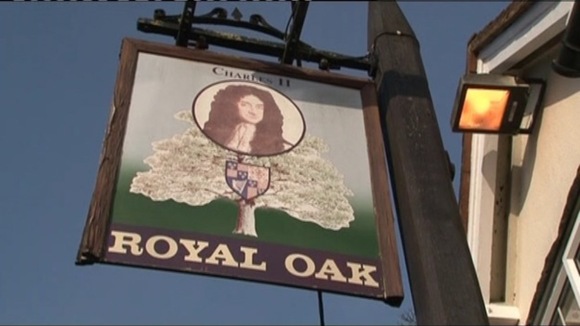 The people of Shrewton say they are "turning their luck around" one week after the landlord of the Royal Oak pub in the village on the Salisbury Plain disappeared.
60 families have lost their Christmas thrift club savings, which were being handled by Malcolm Levisconte.
Some families have lost as much as £2,500.
"This dreadful event made national headlines," said Carole Slater, chairman of Shrewton Parish Council. "But the response from around the world has been truly heart-warming.
"A bad news story has become a magnificent celebration of the warmth and generosity of strangers. Shrewton is saving Christmas."
Villagers have pulled together. Working through www.Shrewton.com, their Shrewton Saves Christmas campaign has already raised £13,250 to help replace the £29,000 that police say has been stolen.
With more events planned up to Christmas Eve, the total is expected to rise significantly.
"This is already far more than anyone expected," said Pete Elston, who is organising the online donation, overseen by Shrewton Charitable Trust.
"We will carry on right up to Christmas Eve because this is the only way Shrewton can save Christmas for our neighbours."
A car wash was held on Saturday, followed by Church services on Sunday. On Thursday Shrewton Silver Band will give a concert.
On Friday "Shrewton Shines" will be a special event at Rollestone Manor. And on Saturday Salisbury Football Club will collect cash at their home match against Truro City.
"Shrewton is back on the map for the right reasons," said Ian West, who represents Till Valley on Wiltshire Council.
"This is a community looking after its own in a truly humbling way way.
"TV news crews, radio and newspaper reporters are all here telling the world how such a terrible event has brought people together – a real Christmas spirit that is making millions of people smile."
Donations can be made here. Follow on Facebook and Twitter - #Shrewton.
Levisconte is still being sought by police for questioning.