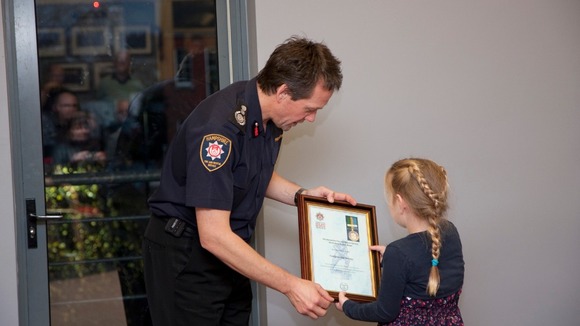 Alan Bannon's family has issued a statement saying they are very proud of his achievements after he posthumously received an award for bravery.
They said "Alan was a much loved family man who always put others before himself. It was always his ambition to become a firefighter. He loved his job and those he served with on Red Watch, as well as those in the wider fire service family."
"Though this award cannot bring Alan back, it does go some way to recognising the risk that all firefighters put themselves at every day to protect us all. It is also something which will allow Abi to remember how brave her Daddy was."