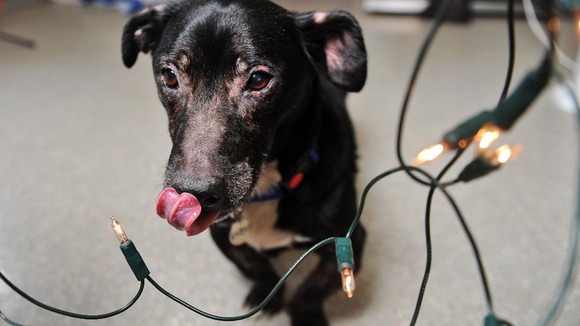 Charlie's owner Sharon Fay has spoken of her surprise that her dog decided to eat shoe laces and Christmas lights.
She said "I re-homed Charlie about a year ago, so I don't know whether he used to do this type of thingwhen he was a puppy."
"Back in March he ate one of my scarves and needed an operation to remove it, but I thought it was just a one off incident as he hadn't shown any signs that he was going to be a repeat offender!"
"I've had dogs all my life and have never known a dog act like this before - I'll certainly be keeping an extra close eye on him from now on and have Charlie-proofed my house now!"