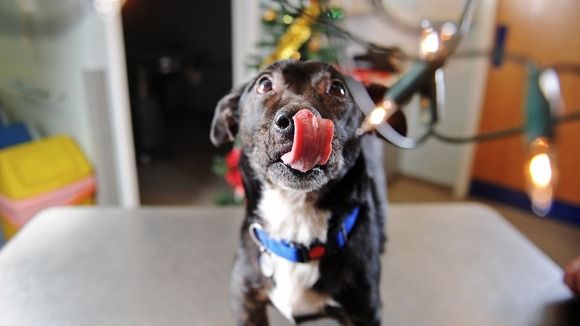 Charlie the rescue dog is recovering at home in Southampton after he needed emergency surgery to remove a ball of Christmas fairy lights from his stomach.
His owner Sharon Faye took him to the PDSA Vets in Southampton after noticing bits of electric wire in his faeces.
Vets were able to retrieve a foot long section of christmas lights from Charlie where they also discovered a shoe lace.