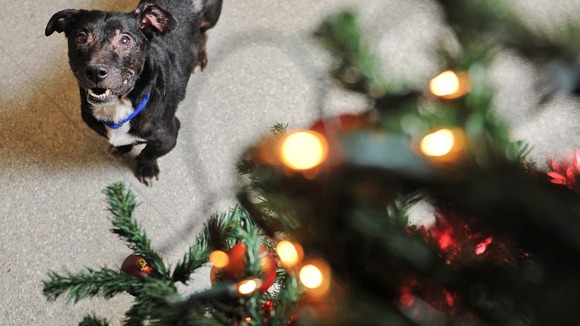 After Charlie the staffie cross swallowed more than a foot of christmas lights the PDSA has released a list of the top five most dangerous Christmas hazards for pets.
-Swallowing foreign bodies such as toys and decorations.
-Accidental poisoning through chocolate, raisins, artificial sweeteners, peanuts and other nuts, and batteries.
-Gastric torsion – twisted stomach often caused by vigorous exercise after a large meal.
-Hypothermia – low body temperature from exposure to cold weather.
-Accidental injury – pulling over the Christmas tree, slipping on ice, chewing on electric cables, treading on broken baubles.