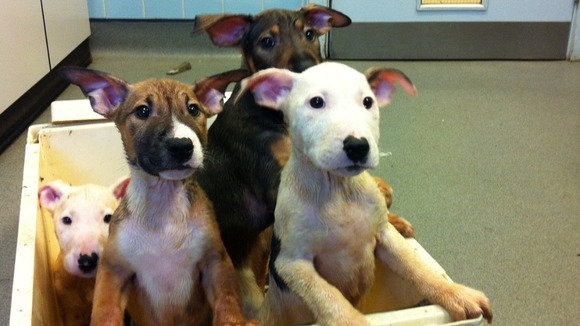 On New Year's Eve 5 puppies were dumped outside Battersea Dogs & Cats Home's centre at Old Windsor, Berkshire, and staff fear they may have been bred as Christmas presents but failed to sell.
With no food or water and filthy coats, the 12 week old English Bull Terrier cross puppies were trapped inside a small box and were very scared and cold.
Centre Manager Kaye Mughal explains: "We found the puppies in a small plastic box by our gate, so they were clearly dumped deliberately. Given the timing we're worried they were bred as Christmas presents by someone looking to make a quick buck, but when they failed to sell they were disposed of."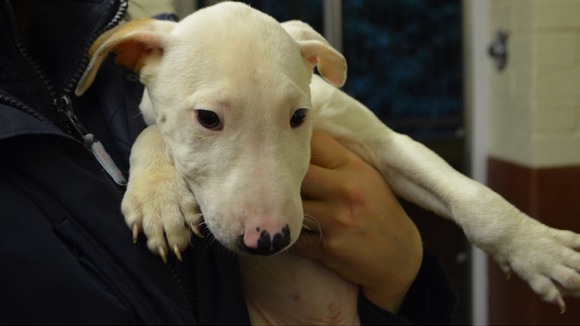 Discovered just hours before the dawn of 2013, Battersea staff decided to name them Midnight, Big Ben, Chimes, Bubbles and Fizz, and wasted no time getting them into the warmth, giving them food, drink and a much-needed wash.