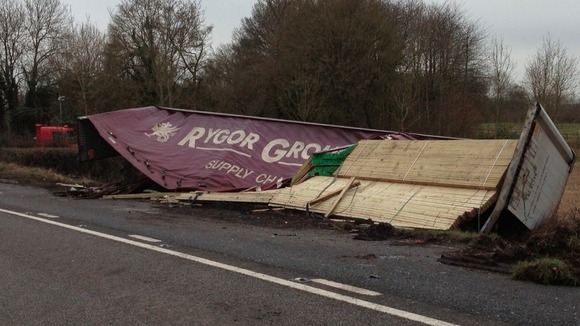 A 53-year-old man from Wiltshire is recovering in hospital after an articulated lorry overturned on the A339 between Basingstoke and Newbury.
Police say his injuries are not life threatening. The incident will close the road for much of the day. It happened near the Star Inn pub at Kingsclere.
The lorry had been carrying wood. Major delays have built up in the area. Hampshire Police say recovery will soon take place. Other vehicles managed to avoid the lorry when it overturned. It is the second lorry to overturn on the A339 In a week.