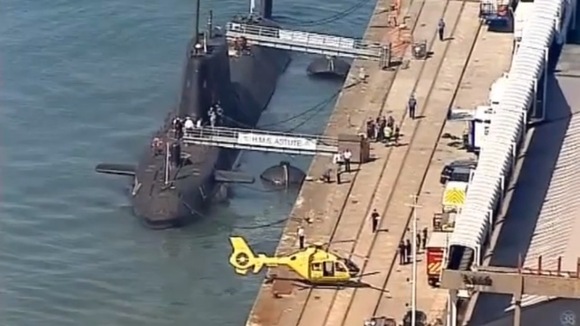 A Royal Navy chief petty officer has told an inquest how he jumped to safety between decks as a gunman came towards him "squeezing the trigger" on a rampage on board a nuclear-powered submarine docked in Southampton.
Lieutenant Commander Ian Molyneux was killed by Able Seaman Ryan Donovan on board HMS Astute on April 8, 2011.
The 23-year-old was jailed for life with a minimum tariff of 25 years after pleading guilty at Winchester Crown Court to the murder of Lt Cdr Molyneux.
The navigator yeoman also pleaded guilty to attempting to murder Lieutenant Commander Christopher Hodge, 45, who he shot in the stomach.
The court heard that his real targets were Petty Officer Christopher Brown, 36, and Chief Petty Officer David McCoy, 37.
CPO McCoy told the inquest at Southampton that he believed he had a good working relationship with Donovan but following a recent disciplinary action over a cleaning task, this relationship changed.
Donovan was facing disciplinary procedures for disobeying orders and a transfer for an operational tour on RFA Cardigan Bay was cancelled, the inquest heard.
CPO McCoy said: "In his eyes, when he saw me and Brown we were the bad guys, the ones who stopped him going on his operational tour."
CPO McCoy, who previously gave Donovan a positive career progression report, said: "He had the potential to do well."