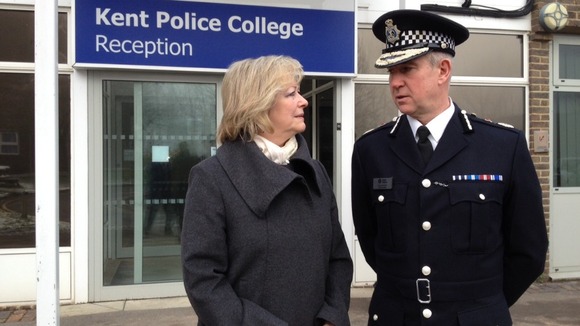 Plans to hire 20 police constables and 60 community support officers for "less than a copper a day" have been announced by Kent's police and crimecommissioner.
Ann Barnes, the Police and Crime Commissioner for the county, also said they hope to recruit 18 custody attendants at a cost to the average household through their police council tax of £2.79 more a year or 5p extra a week.
The announcement comes as Kent Police faces losing 449 serving officers and 750 civilian staff over a four-year period as it grapples with making millions ofpounds in enforced savings.
But Ms Barnes said the proposed boost in uniformed officer numbers would still make a difference.