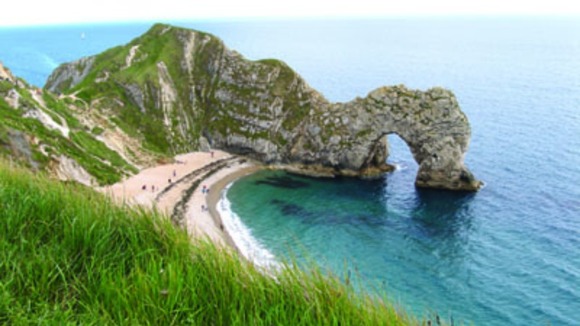 A dispute over who is responsible for maintaining the steps to Durdle Doorbeach, one of the most visited parts of the Jurassic Coast, could limit access to the holiday spot this summer.
Previously, Dorset County Council had maintained the steps with Lulworth Estates. The council receives financial support for the work from Natural England - an executive non-departmental public body that is responsible to the Department of Environment, Farming and Rural Affairs.
The Lulworth Estate says the introduction of a new Act prevents it from continuing to manage and maintain coastal access at Lulworth, including access to the beaches. They say they have contributed £45,000 to the costs in recent years.
Chief Executive of Lulworth Estates, James Weld, says "Safe access to the beaches is still possible, but not conveniently as it has been in the past."
"For the foreseeable future, I cannot see that Natural England will have the resources or the willingness to continue the level of management and maintenance that the estate has striven to provide up to now."
In a statement, Natural England made their position clear.
"Contrary to Mr Weld's statement, the legislation does not take land away from landowners or interfere with their freedom to manage it. The Estate has always maintained the steps down onto the beach and remains able to do so now."
"Dorset County Council not Natural England has worked with Lulworth Estate to rebuild the Durdle Door steps each year. The steps to the beach are not part of the Coastal Path. The County Council helps to maintain the Coast Path with financial support from Natural England."