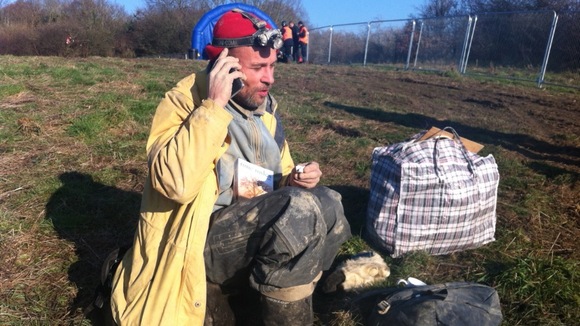 Tunnel protester Simon "Sitting Bull" Medhurst has been evicted from his tunnel at the Combe Haven Valley camp.
He said he was allowed out of his 14ft hole last night as temperatures dropped below freezing, but has now been dug out.
The activist is among around 20 protesting in the area against a £94 million link road due to run through historic woodlands.