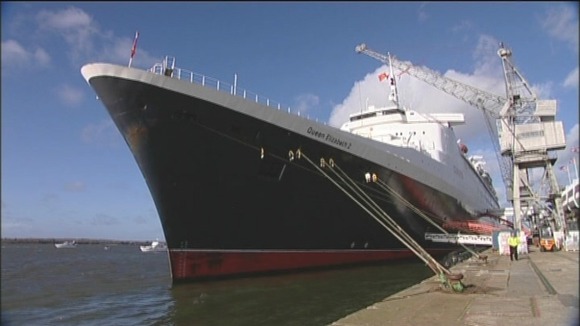 The former Southampton-based cruise liner 'Queen Elizabeth 2' is to become a luxury hotel in Asia according to her Dubai owners. It was said that the QE2, as she is affectionately known - would be scrapped.
However in a surprise statement her owners said she will be taken to Asia to be renovated. The Port of Dubai had planned to turn the ship into a hotel for Dubai but the current financial situation meant it was not able to afford to do that.
According to the statement millions wil be spent turning the ship into a hotel and shopping mall. The owners say her heritage will be preserved.