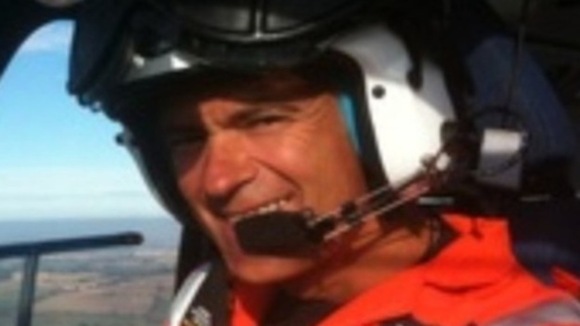 The inquest into the death of a pilot killed in a helicopter crash in central London is due to open and adjourn today.
Pete Barnes, 50, from Reading, died from multiple injuries when the aircraft he was flying clipped a high-rise crane on The Tower at St George Wharf, Vauxhall, last week.
Witnesses described the twin-engine Agusta Westland 109 plunging to the ground in Wandsworth Road, leaving burning wreckage and vehicles charred by flames.
The inquest into his death is due to open and adjourn at Southwark Coroner's Court. A full inquest hearing will take place at a later date.
Mr Barnes had been flying from Redhill in Surrey to Elstree, Hertfordshire, but he asked to be diverted to Battersea heliport because of bad weather.
There has been speculation that he could have been distracted as he tried to operate his radio.
Aviation lawyer and qualified pilot James Healy-Pratt told the Daily Telegraph: "It could have taken 10 to 15 seconds to make the change of radio frequency, in which time the helicopter could have flown up to half a mile."
The veteran pilot, who had 25 years' experience, had flown as an air ambulance pilot and in several films during his career including Oscar-winning Saving Private Ryan.
Mr Barnes, a father of two from Berkshire, was described as "a good guy" who was "full of life and great fun".
Pedestrian Matthew Wood, 39, from Sutton, was also killed in the tragedy as he walked to work. He died from severe burns and a leg injury, a post-mortem examination revealed last week.