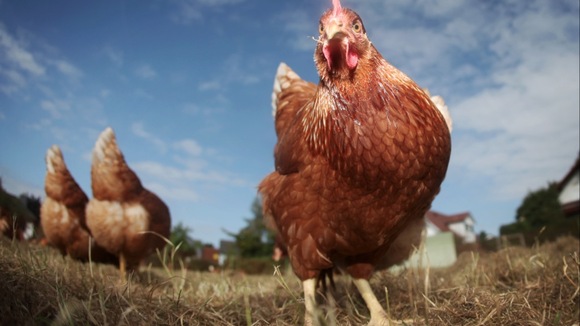 Police are appealing for information after 20 chickens were stolen from an allotment in Curdridge, Hampshire.
The raid took place some time between last Wednesday and Thursday afternoons at Recreation Allotments, Botley Road, Curdridge.
Thieves forced their way into a chicken coop making off with two Buff Orpington hens, one Buff Orpington cockerel, 12 Columbian Black-tails and five Warrens.
PC Jonathan Earnshaw said: "I am appealing for anyone with any information about this incident to come forward.
"Did you see or hear anything suspicous in the area at the time of the incident? Have you been offered any chickens for sale or do you know anyone who has recently acquired some chickens that match the descriptions?"
Anyone with any information is asked to call Bishops Waltham police station on 101 or Crimestoppers anonymously on 0800 555 11.