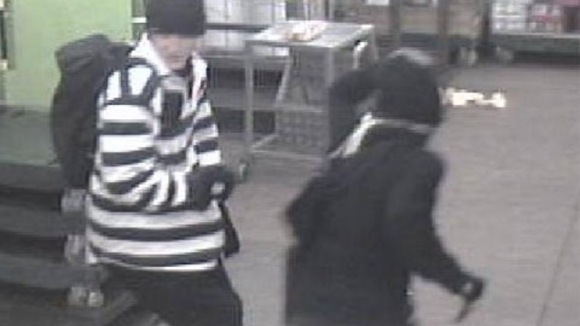 All that was missing from these two thieves' outfits was a mask and a "bag of swag" after they raided a supermarket.
Police are now trying to trace the pair, caught on camera burgling a Waitrose store in Fossetts Way, Southend, on Christmas Eve.
Officers said they stole two cameras and X-box controllers.
Anyone who can name them is asked to call Dc Paul Brown on 101 or Crimestoppers on 0800 555111.