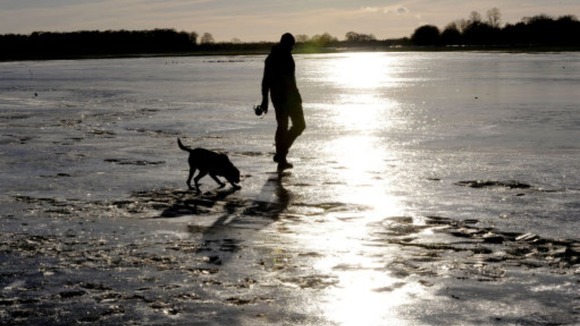 Homes could be at risk of flooding as the cold snap if brought to an end this weekend. Temperatures are expected to rise to up to 11C in the South on Sunday. But the end of the cold snap brings with it further problems as the milder weather could lead to flooding as the ice and snow melt.
The Environment Agency has warned of the risk of minor localised flooding in some areas due to the rapid thaw. Emergency services say parts of Wiltshire and the Thames Valley are particularly at risk.
Dave Geddes, Wiltshire Fire & Rescue, said: "Wiltshire and Swindon have already experienced flooding problems this winter, and we know that the water table is extremely high. Any significant rainfall, combined with the snow melting, could be an issue, especially in areas that have been hit before."