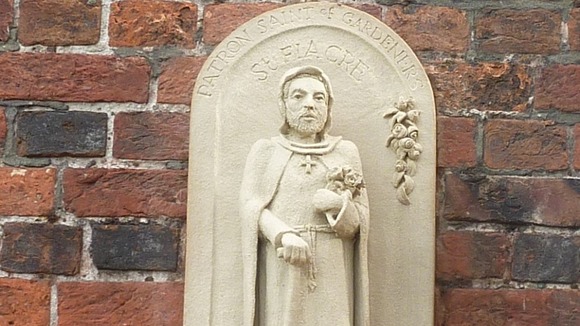 A small stone statue of St Fiacre, the patron saint of gardeners and Paris cab-drivers, will be unveiled in Portsmouth next month. The statue will be revealed at a ceremony in the Porter's Garden at the city's Historic Dockyard on February 6.
St Fiacre is believed to have been born in Ireland in the late 6th century, later sailing to France in search of closer solitude for his devotions, where he made himself a cell with a garden, and established a chapel and hospice for travellers.
The cab connection originates from the naming of French cabs as Fiacres, so called because the first establishment to let coaches on hire in the mid-17th century was in the Rue Saint-Martin, near the Hotel Saint-Fiacre in Paris.