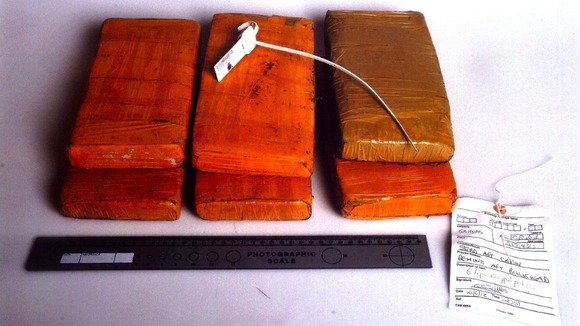 Two men who were caught with ninety million pounds worth of drugs on a yacht off the Isle of Wight have been sentenced to more than forty years in jail.
The cocaine was found by Border Agency officials during a search of the vessel in Portsmorth.
It's one of the largest seizures to be made in the UK.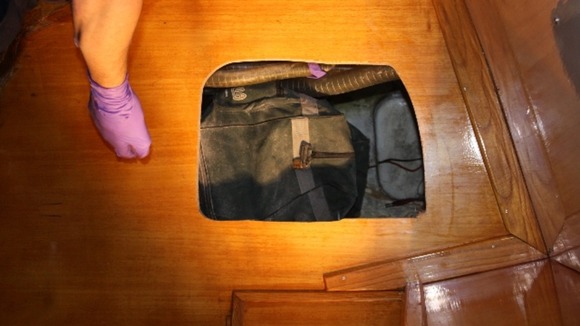 More than 470 packages and cyclinders of cocaine were found hidden behind false walls, in compartments and a holdall when officers carried out a search of the yacht "Baila" in June last year at the naval dockyard.
In an earlier hearing at Winchester Crown Court earlier, Piotr Pachnia, who's 33, was handed a 24 year sentence - he was convicted of being in possession of 454 kilograms of the class A drug.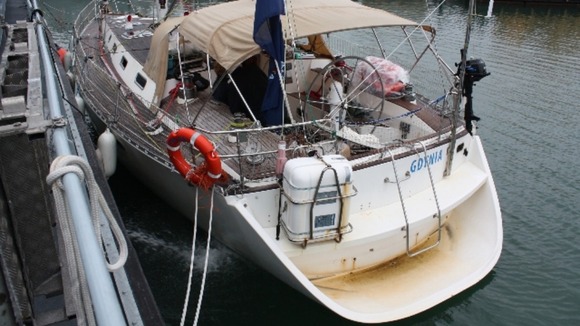 The captain, Thomas Dylik, who admitted the same charge, has been sent to prison for 18 and a half years.
The two had been living on the yacht which was being tracked for about 24 hours from waters off Plymouth until it was 11 miles south of the Isle of Wight.
Officials, suspicious illegal drugs could be on board, escorted it to Portsmouth .
The judge at today's sentencing commended the officers involved and said they'd prevented an "enormous amount of cocaine from ending up on the streets of this country".