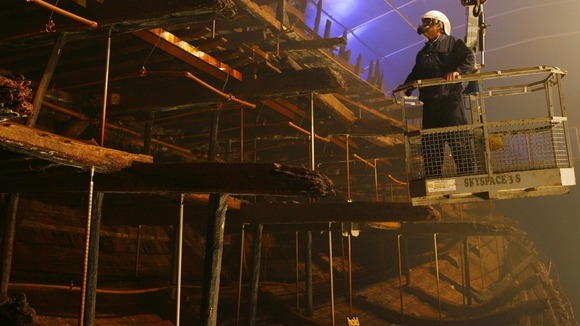 The Mary Rose Trust, the charity behind the conservation of Henry VIII's beloved warship and its unrivalled collection of Tudor artefacts, has launched the final phase in its public fundraising appeal to find the final £35,000 needed to complete the project.
It will allow the 16th century hull to be reunited with many thousands of her 19,000 artefacts for the first time.
99.9% of a total target of £35m has so far been raised thanks to donations from the Heritage Lottery Fund, various charitable trusts, corporate and private sponsors and through the efforts of a loyal team of volunteer fundraisers.
The new Mary Rose Museum will be the most significant development to take place in Portsmouth Historic Dockyard in a decade.
Showcasing the finest collection of 16th century artefacts in the world, the museum will be the first place that the general public will be able to see the iconic hull with its preserving sprays switched off as she undergoes the final stage of the conservation project.
The museum will open in the late Spring of 2013, marking 30 years since the hull was painstakingly raised from the seabed. To find out how to donate, click here.