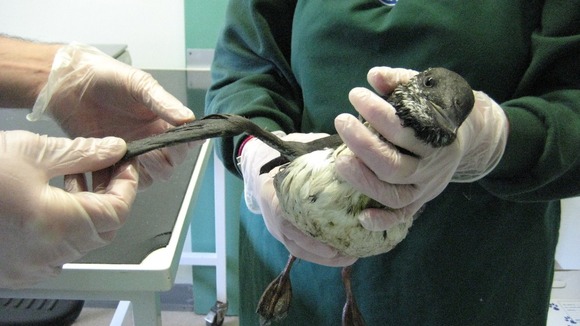 RSPCA staff attempt to treat some of the 100 birds that have washed up on Dorset's beaches, covered in a sticky, greasy substance.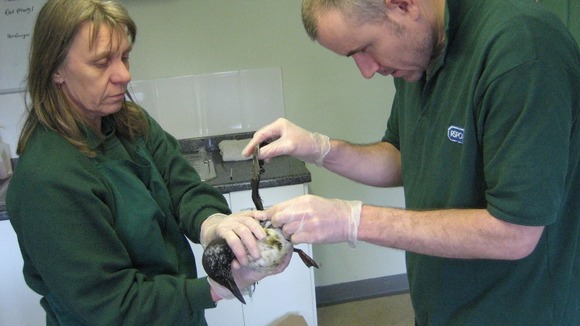 Some have died but most have been taken an RSPCA Wildlife centre. Many have sore legs and early signs are that they are not responding well. And the number of birds coming in has been increasing in the last few hours.
The Maritime and Coastguard Agency have collected samples of this sticky substance for testing . It's not thought to be fuel. But untill its identified, the RSPCA are advising walkers to take care.