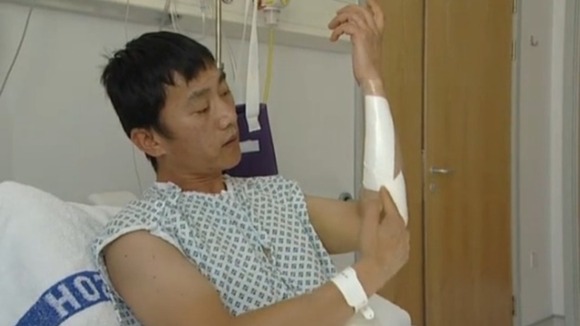 Thirty nine year old Jamie Hall has been sentenced to ten years in prison for an attack on a former Gurkha soldier.
Taitex Phlamaccha was assaulted as he walked through Maidstone town centre last October. But what his attacker didn't know was that Taitex is a martial arts blackbelt.
Taitex fought back without realising he had a six inch knife buried in his own arm and held Jamie Hall until police arrived, not realising he'd been badly injured.
The first he knew of it was when police hunting fror the knife put a metal detector on his arm.
Jamie Hall admitted the attack.