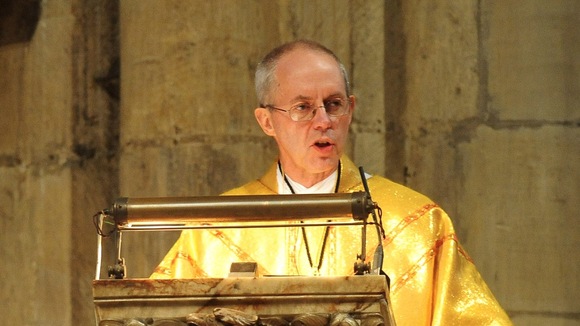 The new Archbishop of Canterbury, who is currently the Bishop of Durham, is due to formally take office at a ceremony in St Paul's Cathedral.
The Rt Rev Justin Welby will be confirmed as the 105th Archbishop of Canterbury at a service under the dome of the cathedral attended by the Archbishop of York, Dr John Sentamu, and seven other senior bishops.
The ceremony forms part of the legal process for appointing a new Archbishop of Canterbury and will be followed by Bishop Welby's enthronement at Canterbury Cathedral next month.
Bishop Welby, 57, succeeds Dr Rowan Williams, who left after a decade in office at the end of December to take up a new post as Master of Magdalene College, Cambridge.
In a farewell service held last month at Durham Cathedral, Bishop Welby, a former oil executive, spoke of the excitement and apprehension he felt about taking up his new role as head of the Church of England and spiritual leader of the Anglican Communion.
"I'm feeling apprehensive, thoughtful and excited as I anticipate it. I'm extremely conscious of what it means to be asked to do the job," he said.
"There's a huge number of challenges, I've got to find my way into the role which personally is a huge challenge."