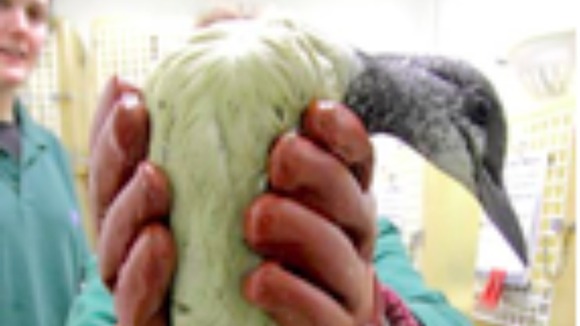 An RSPCA wildlife centre is working hard to help get hundreds of rescued birds contaminated with a mystery paraffin oil back to wild, while more calls are coming in about oiled birds turning up in Sussex.
More than 300 birds – mainly guillemots but some razorbills - were taken to the West Hatch centre in Taunton, Somerset last week after being contaminated with the strange substance described as 'sticky Vaseline'.
The number of birds being found by RSPCA inspectors along the south coast, mainly around Dorset, has now dropped – but there is still a lot of work to do to ensure their care.
Tomorrow RSPCA inspectors in Sussex will be launching a boat from Littlehampton to check for more oiled birds after reports came in about an oiled swan on the River Adur and oiled guillemots.