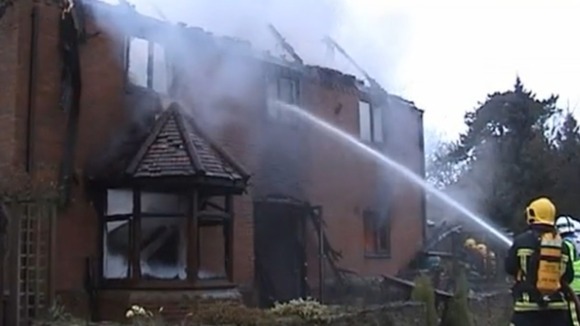 Hampshire Police investigating a fire started at a house in the grounds of a school in Hampshire say it may have been arson.
The house at Stroud School in Highwood Lane in Romsey was destroyed. A woman who lived in the house was rescued from the building. She is believed to be in her eighties, and was taken to hospital for treatment. Her injuries are not thought to be life-threatening.
More than fifty firefighters tackled the blaze at its height following the call at seven o'clock this morning.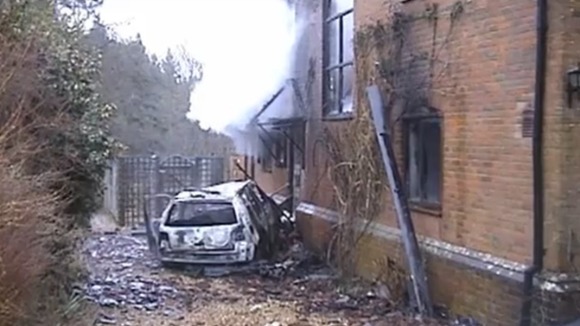 Hampshire Police say their inquiries centre around a fire-damaged car that was parked near the property. Detectives are appealing for anyone who was in the Highwood Lane area between 5am - 7am this morning to call Eastleigh CID on 101 if they have information.