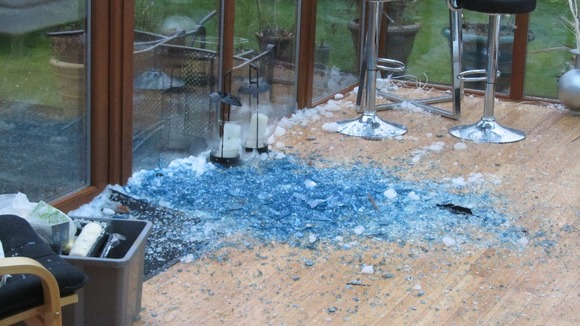 A block of ice, believed to have fallen from a passing airplane, has ripped through the roof of a conservatory in Clanfield, Hampshire.
The home owner, Jeff Scriven, said the ice was "the size of a bowling ball".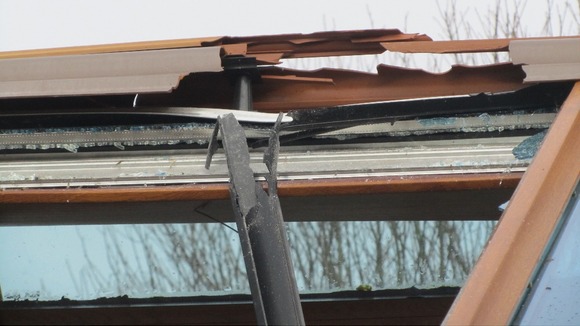 He was working from home when he heard an "almighty bang" and found that the ice had shattered all over his conservatory floor.
He told reporters: "It's just lucky no one was in there at the time. There was glass everywhere, it had shattered a 6ft by 2.5ft double glazed panel in the roof.
"It's clearly an ice ball. It was the size of a bowling ball and I believe it came from a plane.
"I could not imagine where else it could have come from. We get a lot of planes overhead but we don't normally hear them, just see them."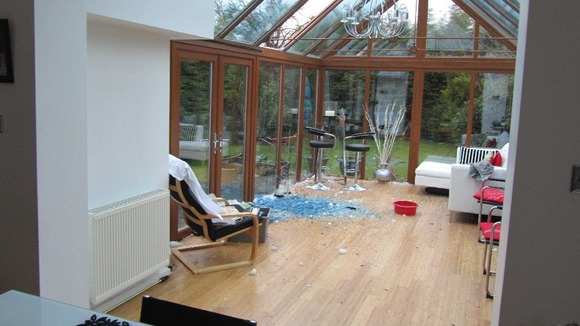 He said the Civil Aviation Authority, sent him a letter confirming that the incident had been logged. They also explained that it's unlikely that the responsible airline will ever be identified.
Experts believe that these chunks of ice fall from planes as they fly overhead - made up of frozen rainwater or toilet waste.