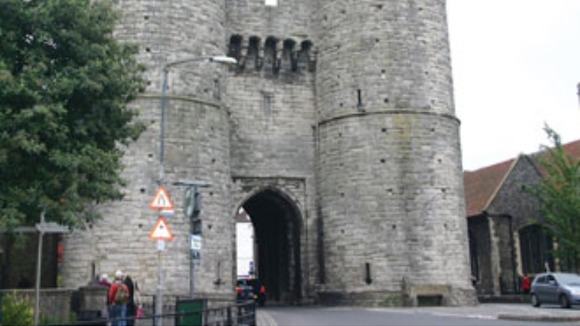 The Westgate Towers in Canterbury are to be closed to all traffic today while a survey is carried out on them.
Staff from the city council will be examining the towers before the controversial traffic scheme around them is restored to the original layout.
The one year traffic trial scheme will end in March, following a ruling by Kent County Council.
Today, vehicles won't be able to access St Peter's Place from St Dunstan's Street from 8am to 4pm.