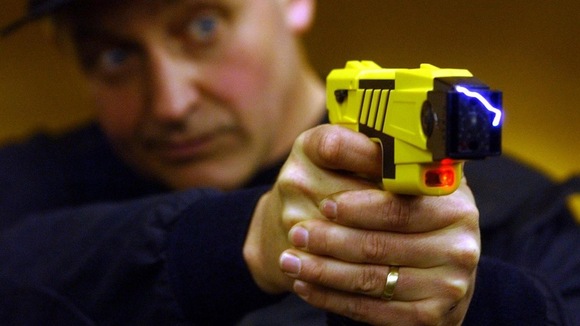 Sussex Police is to arm more officers with Taser weapons.
Next Monday, the force will join others around the country in allowing some specially trained, non-firearms officers, to be able to use the stun guns.
Around 160 officers are currently being trained in using the Taser, representing around 8 per cent of the force.
Currently only firearms officers in Sussex are authorised to use the guns that deliver a debilitating electric shock.