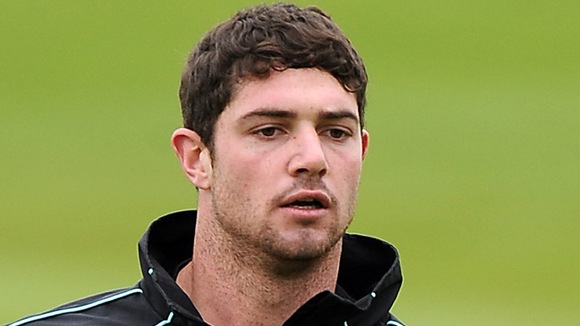 A county cricketer was electrocuted on a railway line before being struck by train as he attempted to flee police after driving while on a cocktail of drink and drugs, an inquest heard today.
Tom Maynard, who had been widely tipped as a future England international, was found near Wimbledon Park station on the London Underground District line shortly after 5am on Monday, June 18 last year.
The 23-year-old Surrey batsman was electrocuted after stepping on a live track before his lifeless body was hit by a train, causing him to die from multiples injuries, Westminster Coroner's Court heard.
He had earlier been stopped by police nearby after his black Mercedes was seen driving erratically, but the sports star fled the vehicle, leaving his keys in the ignition.
A post-mortem examination showed he was nearly four times the legal limit to drive and had also taken cocaine and ecstasy in the form of MDMA after a night out with his two flatmates in Wandsworth, south London.
Tests on hair samples indicted Maynard may have been a regular drug user up to three and half months before his death, the inquest heard.