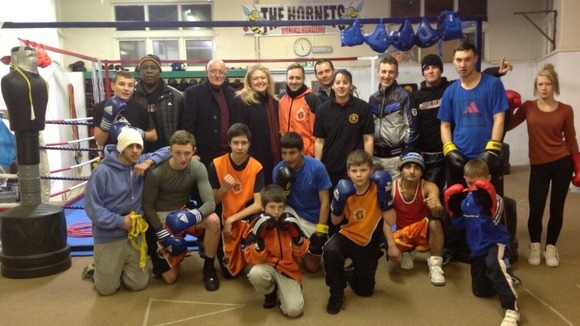 Kent MP Laura Sandys met aspiring Olympians at one of their training sessions at the Hornets Boxing Academy in Newington, Ramsgate.
After the visit, Laura said: "It was great to visit this relatively new boxing club that has real ambition to develop Olympic champions. The Academy is providing aspiring professional boxers with a place to train as well as coaching.
"They held their first large tournament in Ramsgate a fortnight ago and are hoping to host lots more in the future. It is an exciting project in Newington and I very much hope that in a few years, we may have a boxer from Thanet competing -and winning- an Olympic gold medal."