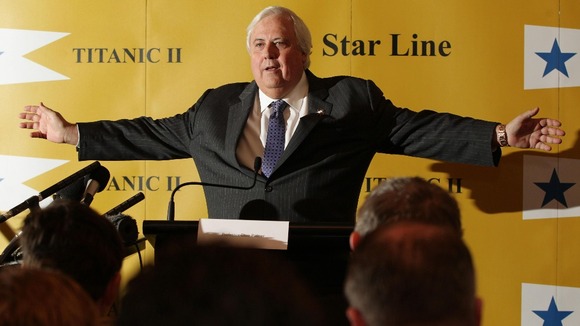 An Australian billionaire has today insisted his plans to build a replica Titanic are not motivated by money.
Mining magnate Professor Clive Palmer, spoke at a press conference at The Ritz earlier, saying "Money wasn't my primary consideration for this."
He then joked with journalists: "But it looks like, unfortunately, I'll make a lot of money out of it!"
The Queensland businessman's plans have been questioned by critics, who say the Titanic II project will never be a reality and Prof Palmer is simply trying to create headlines.