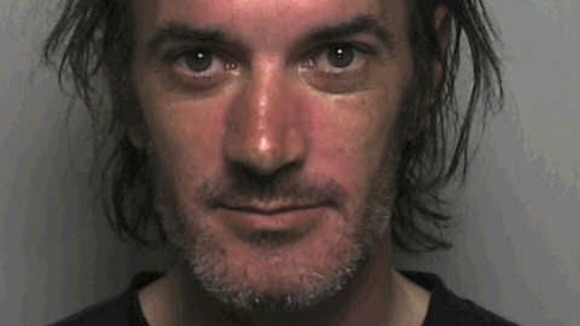 Stephen Webber, 41, formerly of George William Mews, Portslade, has been found guilty of kidnap, causing grievous bodily harm, and threats to kill a 26-year-old woman, as well as criminal damage, after a nine-day trial at Hove Crown Court.
He was sentenced to nine years in jail, as well as a four year extended licence period upon his release from prison.
In sentencing Webber, Judge De-Mille described him as manipulative and a danger to the public, especially women.
His arrest followed the disappearance in April last year of the 26 year old he had befriended on the pretext of taking modelling photos.
Det Insp Mick Jones said: "Stephen Webber is clearly a dangerous individual whose deceit and manipulation led a vulnerable young woman into believing that he was a spy for MI5 and that they were both in life threatening danger.
"This led to the victim being too frightened to leave him over a five day period in which they travelled to Eastbourne, staying in local accommodation whilst their alleged pursuers hunted for them.
"The victim was so fearful of the situation presented by Webber that she was too afraid to attempt to escape. This led to the victim writing a goodbye note to her family as she feared that she would be killed at any time.
"When the mask that he wore began to drop and it became clear to him that his deceit was no longer working on the victim, he tried to smother her with a pillow and caused injuries to her with a knife during a struggle.
"The courage of the victim in giving evidence in this case is worthy of tribute. The defendant, by pleading not guilty, put the victim through the trauma of reliving her ordeal but she knew she had to in order to get justice and in doing so protect others from Webber.
"The jury clearly saw through Webber's lies. The public need to be protected from people who prey on others and the police will pursue anyone who does in order to bring them to justice."